Apply an unexpectedly simple, step-by-step behavioral science-based technique for making even the toughest decisions easier and your outcomes better.
Want to avoid the destructive costs of bad decisions?
Improve your outcomes and stand out by changing how you decide.
Bad decisions, on any level whether at work or at home, are a drain on our resources.
We pay a heavy price for poor decision-making, which typically results in wasted effort, money and time.
Bad decision-making can even cause the loss of jobs and opportunities.
But in one hour, you can learn a simple technique to radically improve how you decide.
Not only will you learn how to apply decision science methods to avoid common judgment errors, you'll get an automated decision table tool to help you when you need it.


Learn what it takes to make better decisions.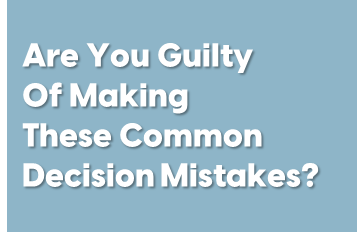 • Rushing into a decision without carefully considering consequences
• Framing choice options so narrowly that you miss out on better alternative choices
• Ignoring key factors that come back to hurt you after you act on your decision
• Paying more attention to losses caused by a decision than the gains
• Accepting the first "just-OK" option that comes your way 
If any of these mistakes sound familiar, check out the video below
Your life and work are the sum of all the decisions you make and execute.
So it pays to ensure you're making them with the highest quality method.


Good analysis and good judgment are not enough for making good decisions.
Process is crucial.
Neither intelligence nor experience automatically guarantee effective decision-making. Even smart people in celebrated companies make epically bad calls.
Emotions like fear, greed, pride and envy distort our perception of our decisions' outcomes and consequences; cognitive biases and information noise further muddy our perspective.
A McKinsey survey of 2,207 executives revealed only 28% believed the quality of strategic decisions in their companies was generally good.
This finding echoes decades of cognitive science research showing the gap between how people view their decision-making pre-outcome and the reality of those decisions after-the-fact.
Despite this, most people still believe their decisions to be better than average.
The good news: multiple studies show that using a structured decision-making approach significantly improves positive outcomes as much as 80% by reducing the impact of the inevitable mental traps that get in the way.
Replace the weak points in your decision-making process with strength.
Recognize the most stubborn obstacles that damage your decision-making
Apply a simple technique in an exercise proven to reduce bias & optimize your outcomes
Construct a decision table with a downloadable, automated worksheet you can reuse
Gain confidence and build resilience through the use of a systematic decision-making process
As the most tangible metric of performance, financial health (whether yours individually or that of your organization) is directly and overwhelmingly related to the decisions that get made.
Not having a process for making decisions ("winging it") or ignoring best practice is the equivalent to throwing money away. Bad decisions always come with a cost.
Established studies by management theorists like Paul Nutt show that without a structured process, decisions fail at a rate of around 50%. Those are terrible odds in uncertain times.
Consider cases like projects that fail to come in on time and within budget; investments that never pan out; and planning that never advances beyond an initial stage. With a structured decision process in place, the rate of decision success rises from 50% to as high as 80%.
This course is designed to address the needs of a wide array of people:
Aspiring leaders and entrepreneurs need help to make the best of risky decisions
Product managers and program leaders need process to maintain accurate planning if they want to land that next killer job.
 Human Resources & Corporate Social Responsibility managers need to ensure the decisions they make add value and promote inclusiveness, rather than unintentional biases.
Your career gains material benefits when you apply a high-quality structured approach to your decisions.
Why should I care? I think my decisions are great!
Since you are probably not keeping a track record of your decision outcomes, the only way you can claim your decisions are any good is to actually test your skill. Nobel Prize-winning research has shown that all people are psychologically prone to unjustified overconfidence. That overconfidence is a key reason why people assume their decisions will be to their advantage. In reality however, most people blunder in decision-making because the things they think will happen, actually don't. The good news is that research we and colleagues have done in anticipatory intelligence shows that getting better at decisions and prediction is a trainable skill. Those who benefit most are the ones who start with the lowest skill level!
What if I'm unhappy with the course?
We would never want you to be unhappy! Contact us in the first 30 days and we will give you a no-questions-asked full refund.
When does this course start?
Once the Bootcamp goes live on 14 July 2021, course materials will become available upon purchase.
When does the course end?
It's a completely self-paced online course—you decide when you start and when you finish.
How long do I have access to the course?
How about forever? After enrolling, you have unlimited access to this course for as long as you like—across any (and all) devices you own.
Who teaches this course?
ARETE is the premier decision education training system developed by Pytho co-founder & Superforecaster Regina Joseph, who teaches the courses
What are the software requirements for this course?
You will also need access to the Internet to download the course files and stream the videos.
How long is this course?
The ARETE Brain Basics Bootcamp has 3 Lesson parts, running a total time of just over 1 hour, not including bonus optional reading and vieweing materials.
How much does this course cost?
The cost of ARETE Brain Basics Bootcamp is $49—and, you'll get a free pre-programmed downloadable decision worktable to use as you're taking the course, which you can reuse for all your future decisions.
Can I share this course with my friends?
We strongly prefer you do NOT share the course. When you share the course with your friends, you're taking money away from the people that built it. We believe in supporting creators and value your understanding.
Get To Know The Three Tiers Of ARETE Brain Bootcamps: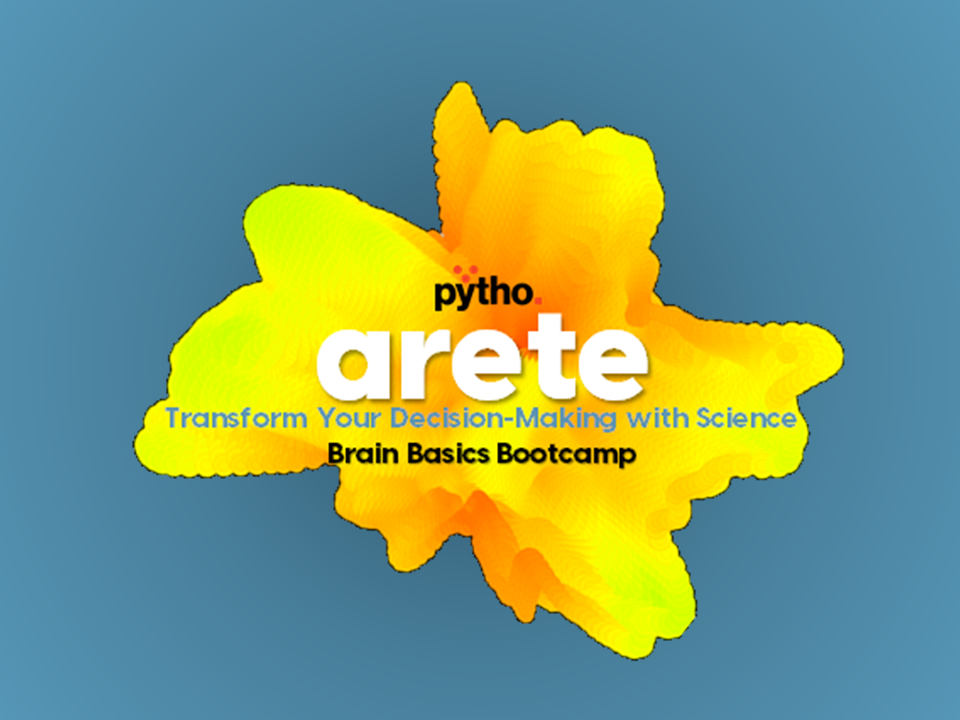 INTRODUCTORY LEVEL:
Brain Basics Bootcamp
Start your journey in learning how to anticipate change and master disruption with this introductory one-hour course:
Fun decision science videos for beginners

Test your ability to identify biases.
Downloadable, reusable worksheets help you get decision optimizing techniques down to a simple routine. Optional reading materials & videos also supplied
Course can be completed in 60 minutes
One-time payment of USD $49 (billed once, permanent access)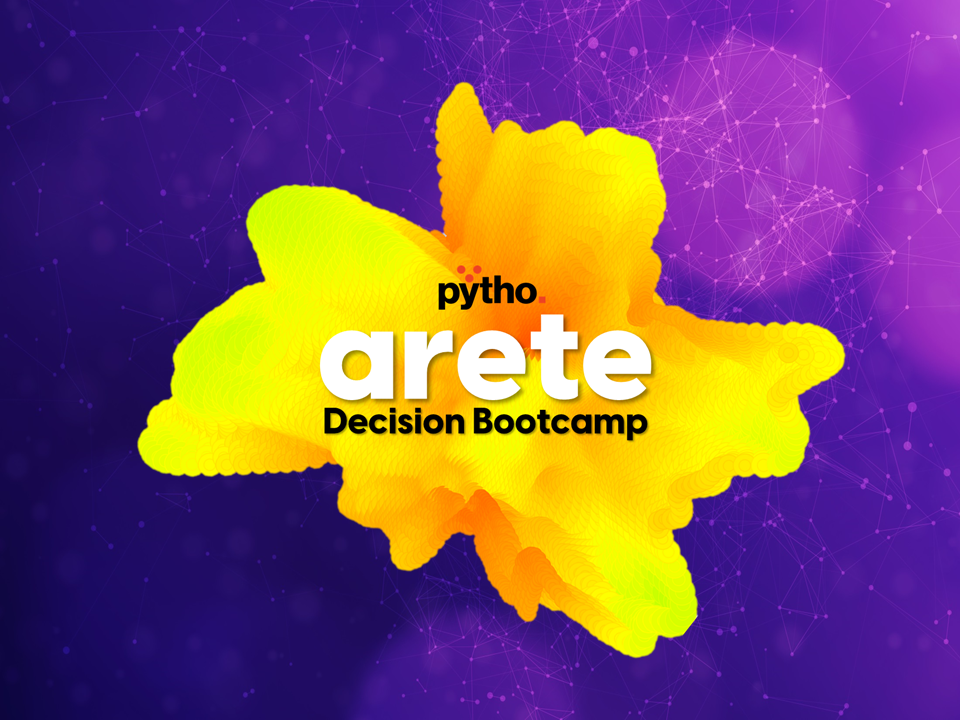 INTERMEDIATE LEVEL:
Decision Bootcamp
A comprehensive, self-timed training program to advance your leadership savvy by honing you predictive skills:
30+ videos guide you through 6 weeks' worth of materials you can study & complete at your own speed.
Package includes access to a forecasting competition as part of this unique learning experience to test your skill. Prizes awarded for top accuracy
Annual subscription of USD $49/month (billed annually)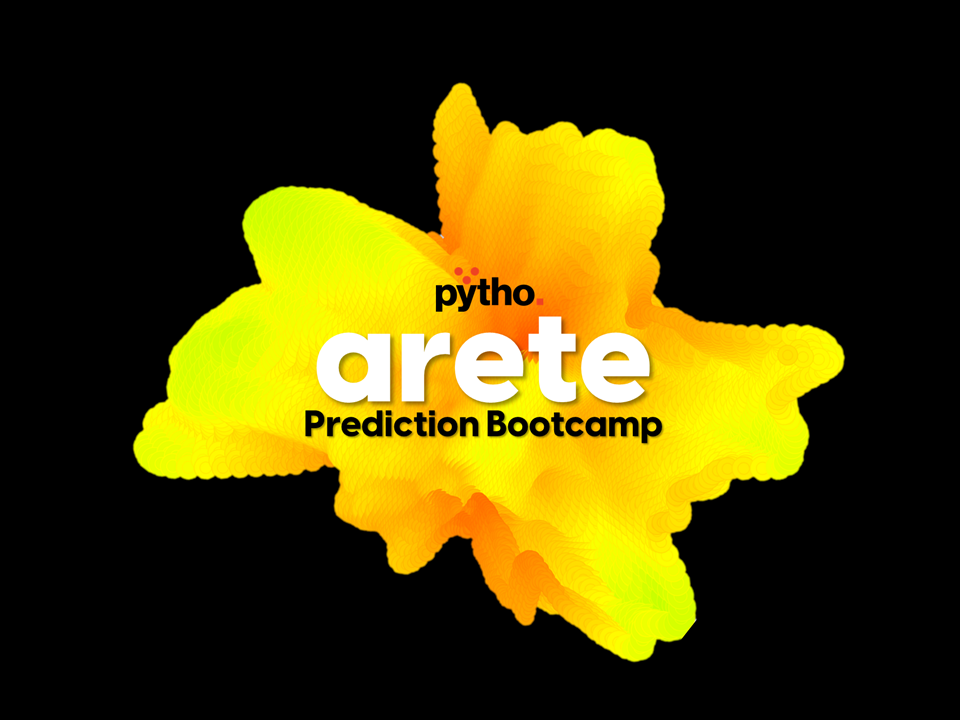 PREMIUM LEVEL:
Prediction Bootcamp
The 6-week ARETE Prediction Bootcamp offers a world-class mentoring & coaching experience with live, weekly sessions:
Includes all the features of the Decision Bootcamp PLUS:
One-on-one coaching sessions with Superforecaster Regina Joseph & special guests
Live weekly 90-minute interactive group sessions to reinforce learning & teaming
Customized Performance Report & Analysis
Annual subscription of USD $249/month (billed annually)
"In the Netherlands, over 100 employees of different government ministries, research institutes and companies were trained so far by Regina Joseph in decision-making and strategic foresight. The course was very helpful in training our forecasting skills and our assessment of trends, events and risks. Regina is a skilled, passionate and enthusiastic teacher and a top superforecaster."
- Dr. Marcel G. Mennen, The Netherlands National Institute for Public Health and the Environment, Former Secretary of the Dutch Analyst Network on National Safety and Security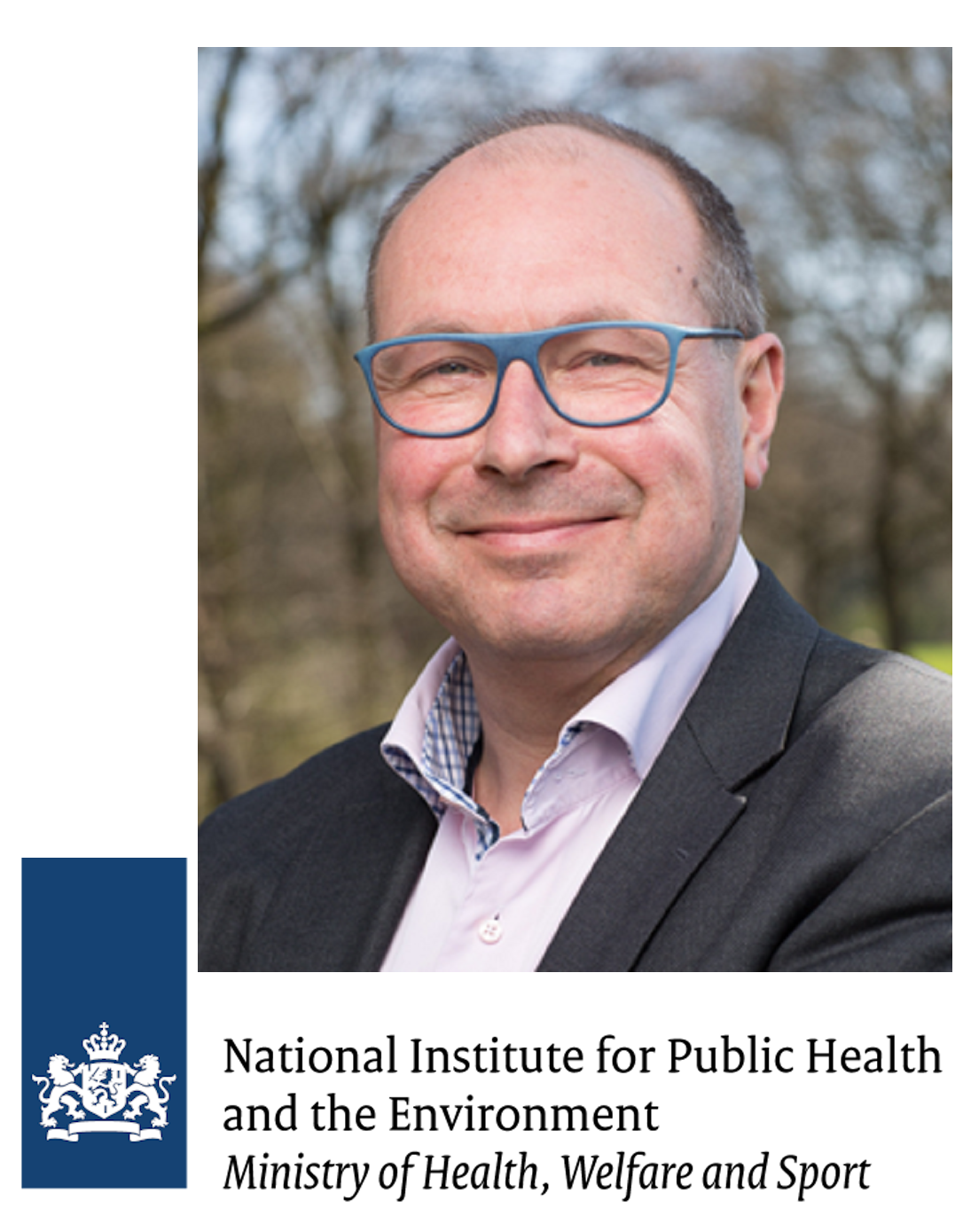 "I really enjoyed learning to make decisions with the Bootcamp's decision table. I had a lot of decisions to make in terms of which medical school to attend. Using the decision tables really helped me evaluate which school would be best for me. And it will definitely come in handy once I'm a medical professional."
--Kennedy W., First-year medical student, Spelman College Health Career Program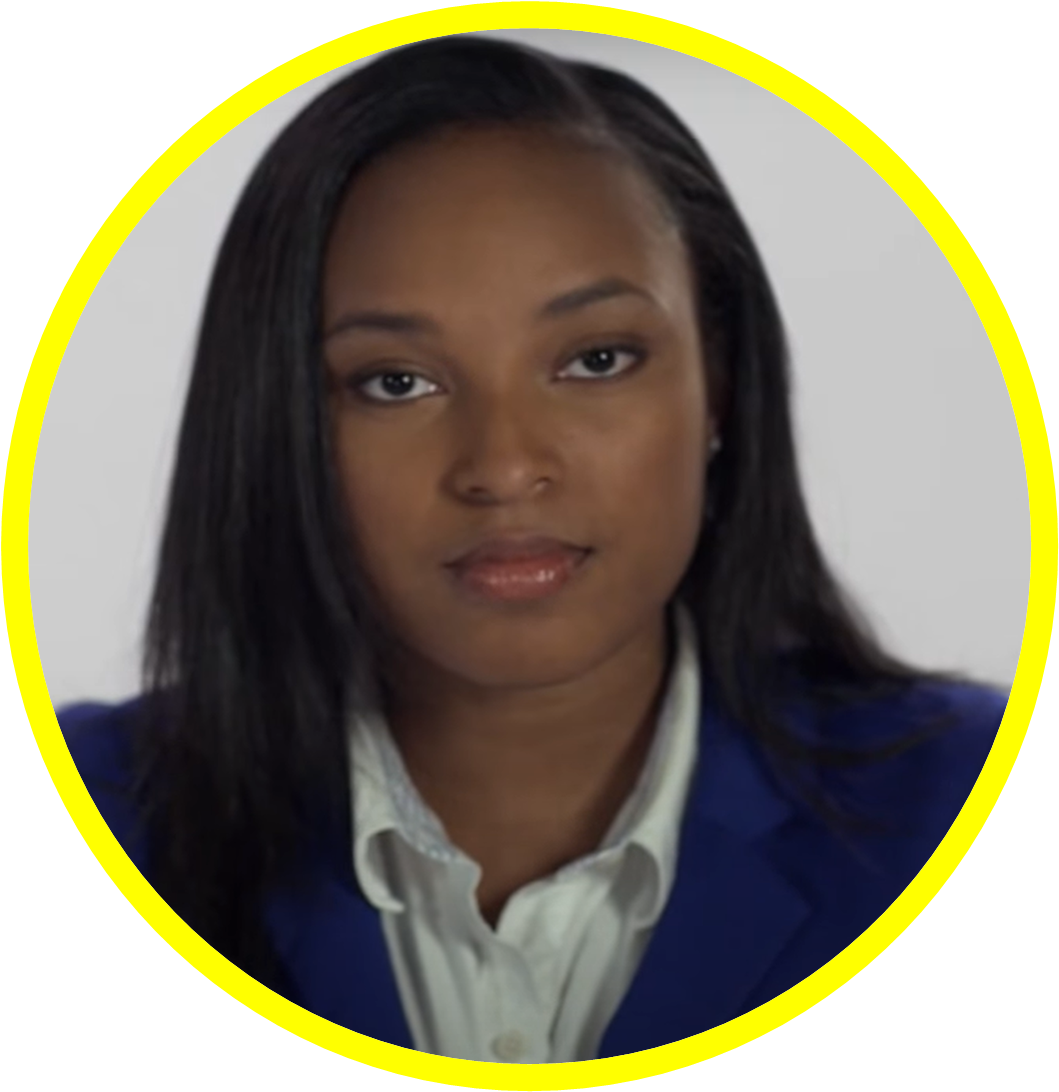 Hi, I'm Regina
I'm a cofounder of the company Pytho and the creator of ARETE. The ARETE programs represent over a decade's worth of my experience as both a researcher in government-funded programs developing cognitive science-based techniques, as well as teaching their application to critical decision-making at the highest levels in both public and private sectors. I have a consistently winning track record as a top-ranked Superforecaster since 2012 in IARPA research programs. My training systems are used by governments in Europe & the US. And I have applied my foresight to entrepreneurship, creating several award-winning products that were the firsts of their kind--like the world's first digital magazine, Blender.
Choose From The Range Of ARETE Brain Bootcamp Training & Mentoring Options:
Check your inbox to confirm your subscription