Get Ready To Transform Your Career Skills!
With the ARETE Decision Coaching & Mentoring Power Pack, you have a unique opportunity to work with Superforecaster and ARETE Brain Bootcamps creator Regina Joseph.
The Power Pack consists of 12 one-hour coaching sessions with Joseph, conducted over Zoom. These coaching sessions can be done once a month over the period of 1 year (recommended) or along whatever scheduling best suits you.
The ARETE Power Pack provides the time required to construct a program that best allows you to achieve your career and leadership goals. Joseph will work with you to come up with a structure that fits your schedule and needs. You will work together to assess your future plans and ensure you are making the best choices possible. When you have a tough decision to make under conditions of uncertainty, an external, independent voice can make all the difference between success and failure.
Once you have booked your Power Pack, Joseph will get in touch to work out a custom coaching schedule. Together, you will identify opportunities and evaluate the circumstances at hand. This one-of-a-kind mentoring program will provide you with an independent and widely experienced perspective to help position you for success.
Regina Joseph has been called a visionary.
With a distinguished 30-year career spanning technology, media and the science of prediction and human-machine interaction, 
She is the cofounder of Pytho, a US-based firm, and the founder of Sibylink, an international consultancy based in The Hague, The Netherlands,—both of which specialize in decision science and strategic foresight. Over the last 30 years, she has established a unique, world class career innovating and advising at the top of government, public and private sector organizations in the US, Europe and Asia. In addition, she has received attention for her work at the forefront of the science and practice of forecasting and decision-making.
Over the past decade, Joseph established a consistently winning track record in both US & EU federally-funded research on decision-making, quantified forecasting, hybrid human-machine interaction and collective intelligence, total funding worth more than $100M. Joseph's research in quantified forecasting and hybrid human-machine interaction has been supported by such organizations as the Intelligence Advanced Research Projects Activity (IARPA), the National Science Foundation (NSF) and the Netherlands' Ministry of Justice and Security. She won a patent for her structured analytic technique called neuer and co-authored a patent pending on a reference class forecasting method called Human Forest.
Joseph is a recognized Superforecaster and has been noted for her 30-year track record of award-winning product development and technical achievements. In addition, Joseph's quantitative forecasting products, training programs and digital solutions have been adopted by such clients as the Netherlands' Ministry of Foreign Affairs , TNO, The Netherlands' National Cyber Security Centre and the Organization for Security and Cooperation in Europe.
Her private sector work has involved developing cutting-edge products and concepts for companies including Sony, Liberty Global and others. She created Blender—the world's first digital magazine--as well as the first forms of digital advertising, which revolutionized the media industry in 1994. She built Engine.RDA in 1996, one of the first digital agencies, where her creative direction for clients like Microsoft, Recording Industry Association of America, Atlantic Records, Maverick Records and Sony Music produced notable and award-winning enhanced CDs, ads and media. In Europe she served as Senior VP for Liberty Global (then Chello Broadband), helping to build the first cable/wireless broadband triple-play network; there in 2000, she led the world's first international broadcast livestream transmission over Internet Protocol (Super Bowl XXXIV). Afterward at Sony Music, she served as Managing Director, Europe & VP, Business Strategy, where she spearheaded development of PressPlay, the world's first commercial music streaming service (6 years before Spotify), and the mobile SonyEricsson division.
Her published work has appeared in outlets ranging from The New York Times, Reuters, Washington Post, Foreign Policy and Forbes to various peer-reviewed academic journals, among others. She has spoken, presented and had her work featured in such diverse venues as the IAEA Nuclear Summit 2013, the 2019 ONE Conference in The Hague, Collective Intelligence 2019, and the Pentagon's Strategic Multilayer Assessment 2017-2019. She is a Thomas J. Watson Fellow and completed her B.A. undergraduate work at Hamilton College (magna cum laude, Phi Beta Kappa) and M.Sci. degree at New York University.
Can I get a refund if I'm unhappy with my purchase?
If you are unsatisfied with your coaching and have used less than half of your hours, you are eligible for a 50% refund within 30 days of purchase.
How do I schedule my appointment?
Upon purchasing coaching, you'll receive further instructions on how to book a time for your appointment.
Can I purchase coaching more than once?
Absolutely! If you find yourself in need of coaching more than once, simply purchase the coaching again.
Choose The ARETE Course At The Skill And Budget Levels Right For Your Needs
Explore The Range Of ARETE Bootcamps To Pair With Mentoring Programs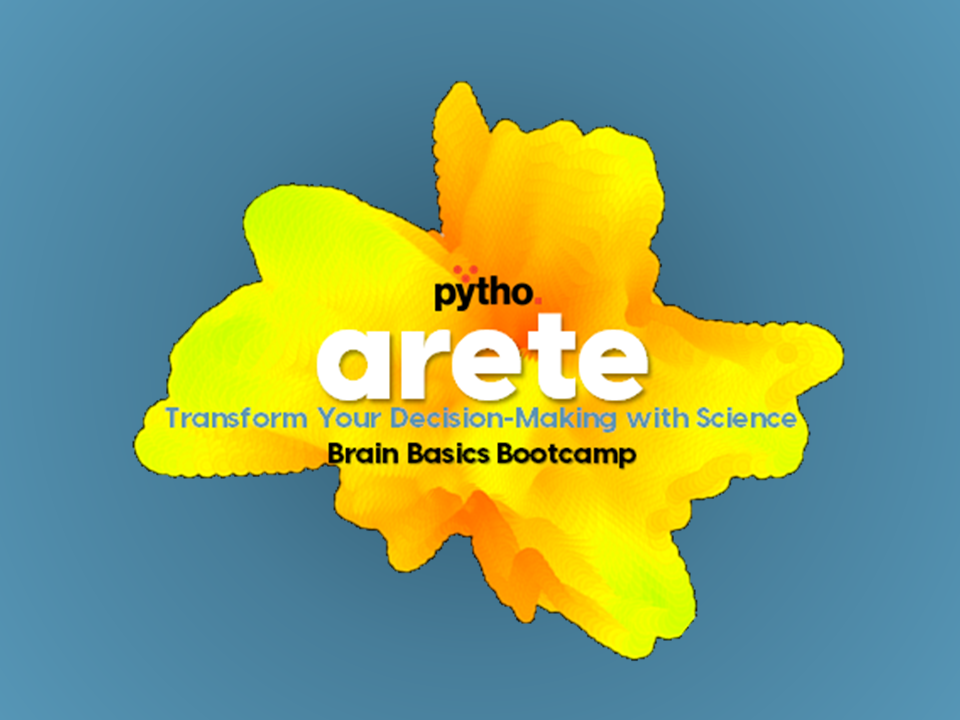 INTRODUCTORY LEVEL:
Brain Basics Bootcamp
Start your journey in learning how to anticipate change and master disruption with this introductory one-hour course:
Fun decision science videos for beginners
Test your ability to identify biases.
Downloadable, reusable worksheets help you get decision optimizing techniques down to a simple routine. Optional reading materials & videos also supplied
Course can be completed in 60 minutes
One-time payment of USD $49 (billed once, permanent access)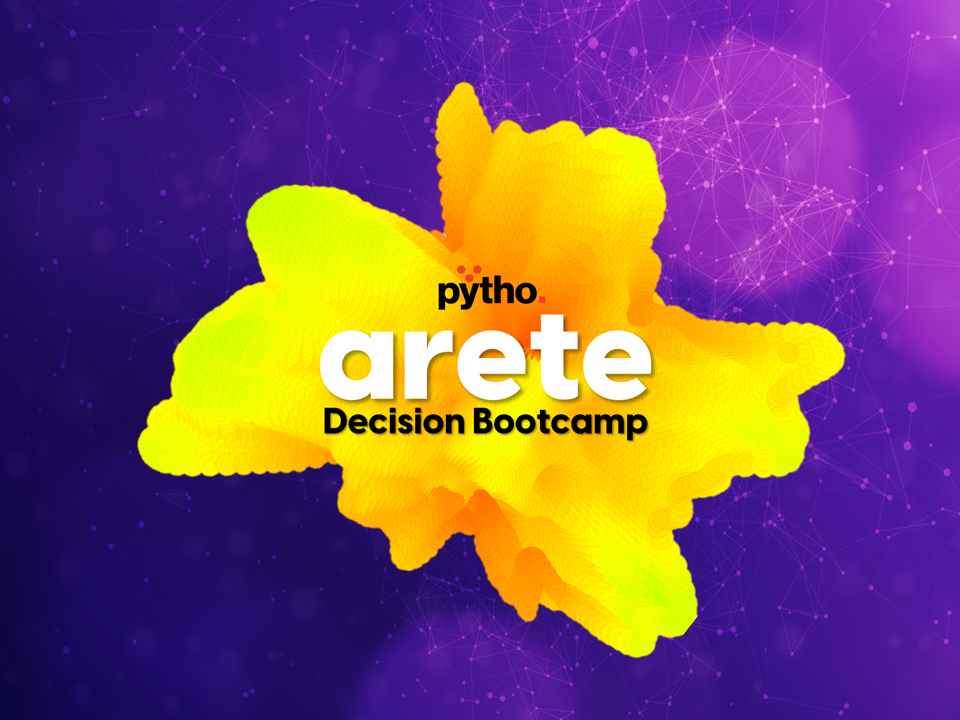 INTERMEDIATE LEVEL: Decision Bootcamp
A comprehensive, self-timed training program to advance your leadership savvy by honing you predictive skills:
30+ videos guide you through 6 weeks' worth of materials you can study & complete at your own speed.
Package includes access to a forecasting competition as part of this unique learning experience to test your skill. Prizes awarded for top accuracy
Annual subscription of USD $49/month (billed annually)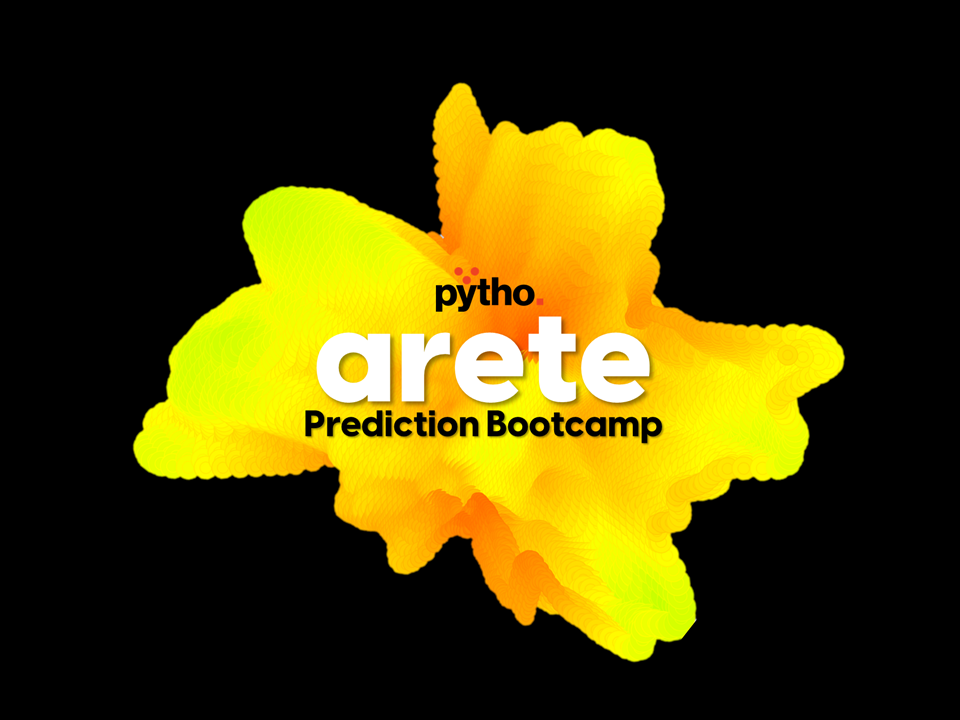 PREMIUM LEVEL:
Prediction Bootcamp
The 6-week ARETE Prediction Bootcamp offers a world-class mentoring & coaching experience with live, weekly sessions:
Includes all the features of the Decision Bootcamp PLUS:
One-on-one coaching sessions with Superforecaster Regina Joseph & special guests
Live weekly 90-minute interactive group sessions to reinforce learning & teaming
Customized Performance Report & Analysis
Annual subscription of USD $249/month (billed annually)