Future-proof your decision-making with a GJP Superforecaster & an Olympian in this scientifically-proven program to help you anticipate change & optimize your potential
Staying a step ahead and pivoting when you confront unexpected changes requires strengthening your mental reflexes. From pandemics to economic crises to survival challenges at work or financial ones at home, ARETE Prediction Bootcamp prepares you to make better life and leadership decisions. To transform your future, ARETE cultivates the critical thinking, foresight and resilience skills you need to succeed in the face of global disruption:
Go Beyond Google: Hunt open source information like a pro analyst
Think in Forecasts: Become proficient in prediction by learning with the best
Metacognitive Training: Overcome mental barriers by understanding your thinking style
Teaming To Win: Be a better collaborator via a contest with a chance to earn cash back!
Weekly Live Sessions & Office Hours: Develop your confidence in Group & One-on-One coaching with course leaders to guide you and help break problems down
Applied Use Cases: Adapt predictive reasoning to finance and negotiation; and view it in health; tech; retail; global & sport contexts
You'll learn how we have overcome obstacles like uncertainty, recessions, systemic bias and failures to become the best in the world's toughest competitive environments. Achieving these consistent feats in tech, business, science and sport began with sharpening our ability to forecast what comes next--a strategic skill and process we are delighted to share with you. You won't be taught predictive reasoning at home, and schools don't provide these lessons in a way that allows you to learn & practice without consequences if you make mistakes. Our goal is to give you the same edge that mostly only elites can access today: a systematic method to develop resilience by seeing further.
Built on a scientifically-proven system that has trained diplomats, intelligence community & military analysts and government policy specialists in the US and Europe since 2014, ARETE's unique mentor-based program is now available to the general public. 
By the end of this course, you will improve your predictive reasoning skill and receive a report detailing measurements of your performance; you will know how to break problems down more effectively in groups; you will understand how to lead by anticipating change; and boost your preparedness for making decisions under uncertainty in key areas, like negotiation & finance.
"In the Netherlands, over 100 employees of different government ministries, research institutes and companies were trained so far by Regina Joseph in strategic foresight. The course was very helpful in training our forecasting skills and our assessment of trends, events and risks. Regina is a skilled, passionate and enthusiastic teacher and a top superforecaster."
- Dr. Marcel G. Mennen, The Netherlands National Institute for Public Health and the Environment, Former Secretary of the Dutch Analyst Network on National Safety and Security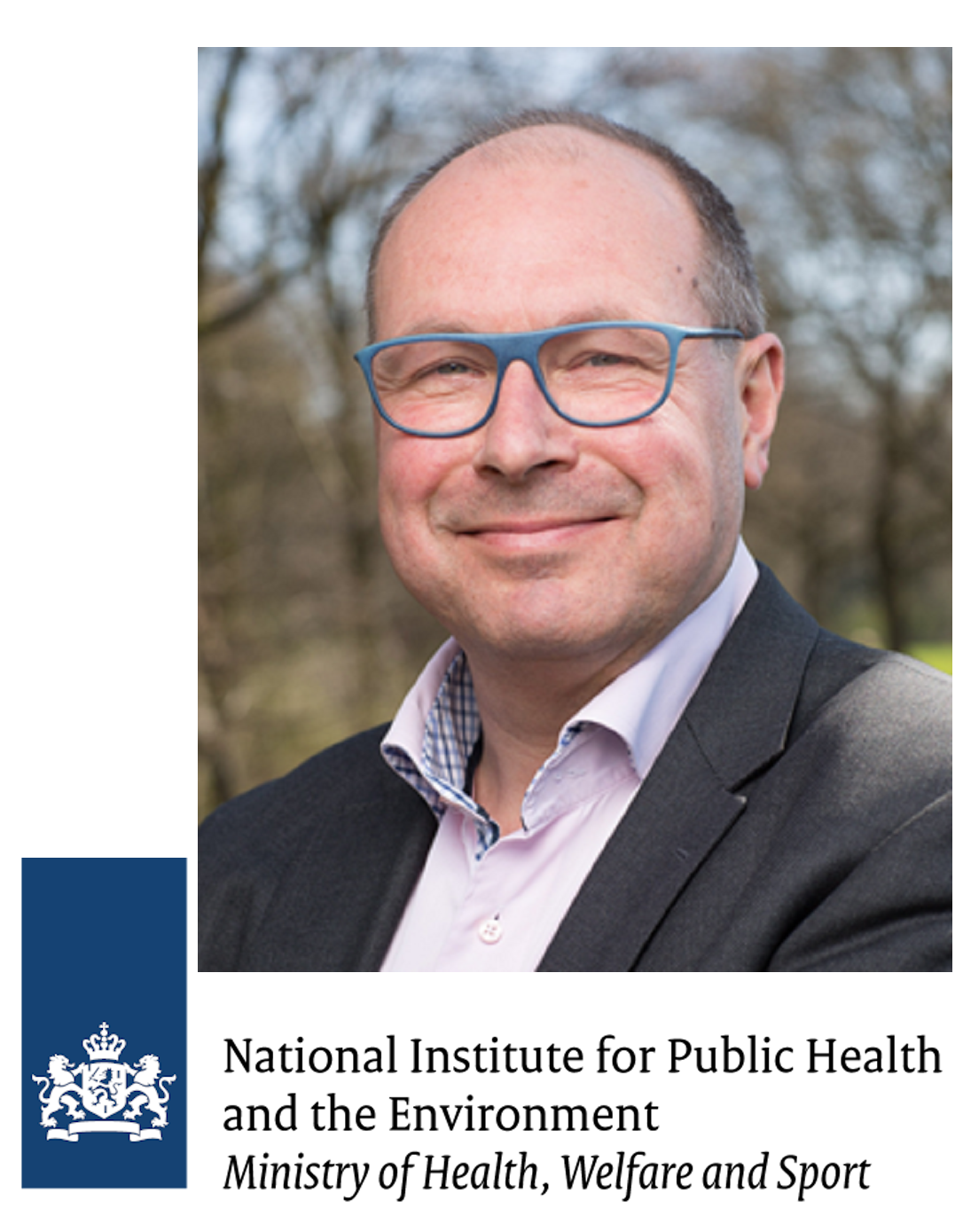 Who is ARETE for and what does it provide?
Entrepreneurs get an edge on the competition by honing open source information hunting skills
Product managers and program leaders complete projects on time & on budget to land that next job by strengthening their recognition of common biases that interfere with project completion
Human Resources & Corporate Social Responsibility managers increase equality and diversity pathways in their organizations by better understanding how collective intelligence works
Leaders hone their sense for what's next by understanding how to apply evidence-based decision-making techniques to thorny problems
Only 30 slots available per bootcamp.
Sign up before they are all sold out!
ARETE is a 6-week online bootcamp offered only once per year.
Each bootcamp only accommodates a maximum enrollment of 50 people.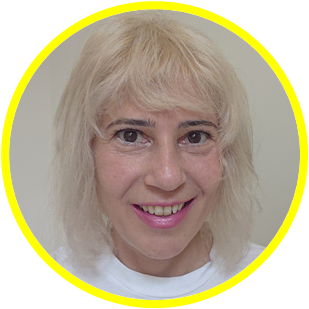 Hi, I'm Regina
I'm the creator of ARETE and I bring to this program over a decade of government-funded research & experience in teaching people the science of prediction and its application to critical decision-making. I have a consistently winning track record as a top-ranked Superforecaster since 2012 in IARPA research programs. My training systems are used by governments in Europe & the US. And I have applied my foresight to entrepreneurship, creating several award-winning products that were the firsts of their kind--like the world's first digital magazine, Blender.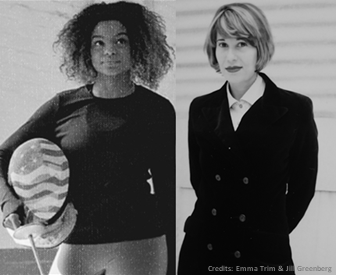 ARETE Leaders:
Nzingha & Regina
Nzingha Prescod & Regina Joseph are both political scientists; fencers; graduates of NYC's prestigious math- and science-focused Stuyvesant High School; native New Yorkers; named after queens; and dedicated to enabling everyone to strive for excellence as a way of life and a path to the kind of achievement they have both accomplished. Learn more about Nzingha here & learn more about Regina here.
Hi, I'm Nzingha
I'm the teaming leader of ARETE and I bring to this program over a decade of experience being one of the world's top-ranked fencers--a sport of strategy and foresight. I am a two-time Olympian; I took Team USA to gold in the 2018 Senior World Championship & silver in 2017; I am the first American woman to win a Grand Prix title in foil & the first African-American woman to medal at the world championships. I currently lead athlete advocacy councils at USADA & the US Olympic Committee. And in my spare time I coach young fencers in NYC.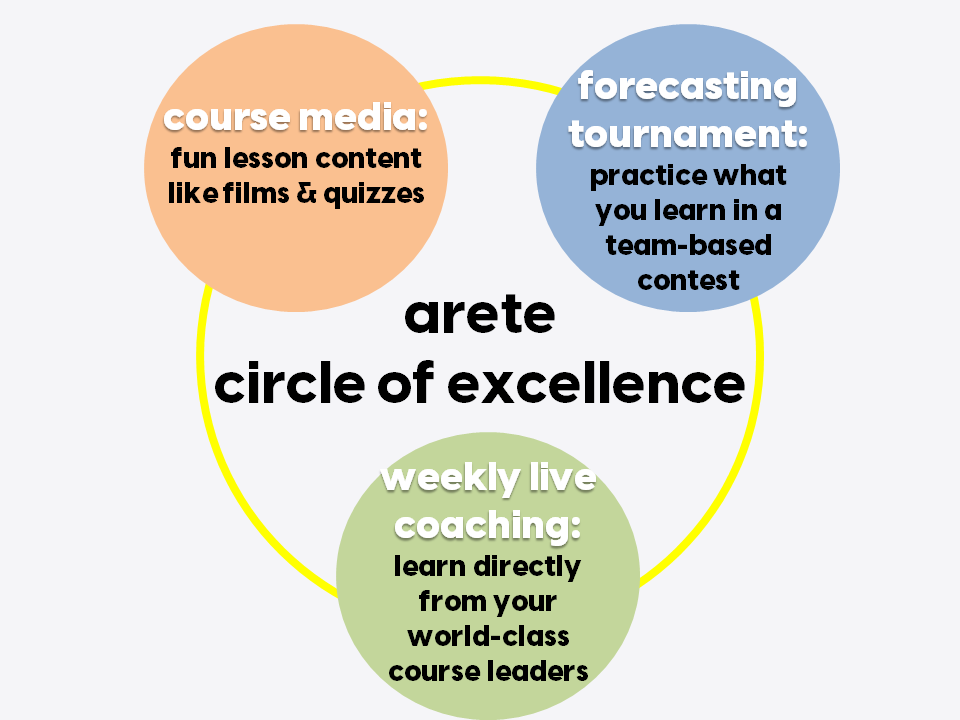 The 3 components of ARETE
Completing the ARETE Prediction bootcamp involves immersion in the three components that make up the program's Circle of Excellence system. Combining rich and entertaining course materials; a teamed forecasting competition featuring cash prizes for accuracy to evaluate what you've learned; and weekly live sessions and office hours with your course mentors, ARETE delivers a personalized self-improvement experience unlike any other.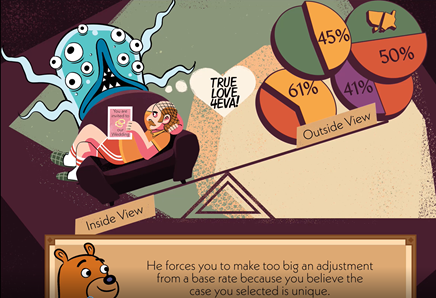 Fun & Engaging Lessons Make the Science Understandable
The inter-disciplinary principles behind anticipating future outcomes accurately may seem dry, but learning them doesn't have to be. ARETE creator Regina Joseph combines her award-winning background in creative direction with superforecasting to make entertaining lessons that are humorous and easy to grasp.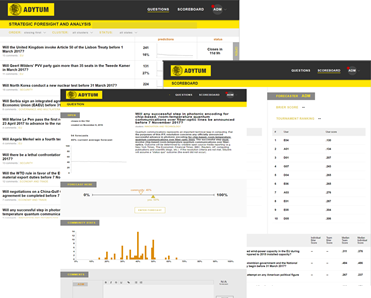 Learn & Practice Forecasting
Practice what you've learned in a forecasting tournament. Test your new-found skills in information-hunting, problem assessment, probability estimation, and group interaction, in an environment where it's OK to make mistakes. You'll receive an accuracy score and compete for the top prize of a 25% rebate off the course price.
Live Weekly
Premium Group &
One-on-One Mentoring
ARETE offers the unique opportunity to be mentored in live weekly interaction sessions with your world-class course leaders. We will share our unique experience in breaking barriers, strategizing future outcomes individually and collaboratively in teams, and powering through obstacles to reach the pinnacles in our fields.
What is included in ARETE?
You will learn how to think, strategize, and outwit uncertainty like your pioneering course mentors: a GJP Superforecaster and an Olympic fencer with notable and historic records of winning. This is a bore-free zone: no dry, droning professorial lectures here. We make science come to life to help you master disruption! Here's what the bootcamp includes to make that happen:
Gold standard-tested training scientifically-proven to boost forecasting accuracy 

25+ fun and entertaining video lessons you can watch anytime around your own schedule during the bootcamp period (a year-round access subscription will soon be available for those who need more schedule flexibility). Featured lessons include applying predictive reasoning to negotiation and financial preparation, with world-class guest experts who advise global leaders
Step-by-step instruction on how to use open source intelligence techniques to improve your information awareness
6 quizzes to help you understand your reasoning style and to measure learning effects
6 live premium group coaching experiences

via a weekly 1 hour session (per bootcamp)       

A 30-minute, one-on-one Office Hours session

with course mentors to work on individual needs                    

A 10-question forecasting tournament

using a gamified platform to engage active learning-through-practice. Participants will be grouped into collaborative teams, compete against each other, and be scored for accuracy 

An ARETE Analysis Report

detailing the measurements of participants' before-and-after performance in the bootcamp on cognitive quizzes and the forecasting tournament. Participants' accuracy is measured with a Brier score, an accepted statistical accuracy metric

Cash prizes

for most accurate team & individual, including

a 25% rebate off the course price!
Real-world examples from multiple industries

(including finance, public health, technology, geopolitics and retail & hospitality)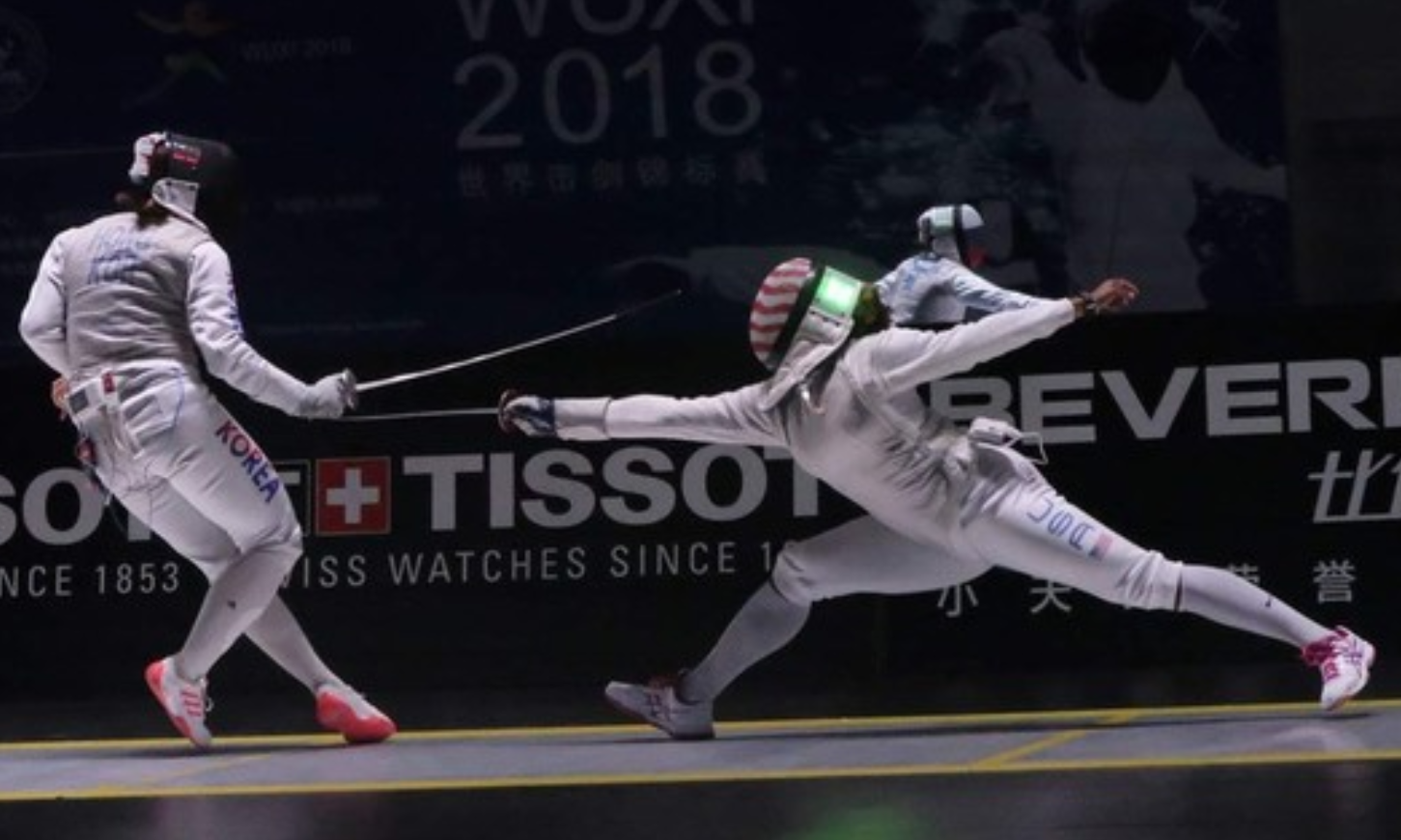 Team USA says about Nzingha Prescod:
"One of the best fencers in the world."
"One of the greatest of all time."
 "Her discipline, her work ethic, her talent, her performance in clutch situations. You can put Nzingha in that last rotation and she can make magic happen. It's really amazing. Even under extreme physical duress, she just shines under that pressure and under the lights."
---"Nzingha Prescod Looks to the Future" USA Fencing.org website
Frequently Asked Questions
Why should I care about improving my predictive reasoning skills? I think I'm pretty good at forecasting!
The only way you can claim you are good at anticipating events or making forecasts is to actually test your skill. Humans are forecasting machines; every decision we make is essentially placing a bet over whether something will happen or not. But Nobel Prize-winning research has shown that all people are psychologically prone to unjustified overconfidence. That overconfidence is a key reason why people assume they are predictively accurate, but in reality often blunder in decision-making because the things they thought would happen, actually didn't. The good news is that research we and colleagues have done in anticipatory intelligence shows that getting better at prediction is a trainable skill. And the people who benefit most are the ones who start with the lowest skill level! Getting better at anticipating what comes next is at the core of making better decisions and future-proofing your life.
What if I'm not smart enough? Math & science are not my best subjects.
We have built this course for the average math-phobic person, not statisticians. Part of the art in prediction science is in how we take complex subjects and use cartoons and humor to make the material approachable, easily understandable and fun. We've tested the content modules on hundreds of human test subjects over several years and we know that the people who gain the biggest improvements are those with the least prior background in the material concepts.
When does the bootcamp take place?
ARETE bootcamps are held 1x a year (excluding custom-made Bootcamp instances of the program built for clients). They last for 6 weeks. Each bootcamp only takes in 30 participants, so that we can give everyone personalized attention. We schedule 1 bootcamp per year. If you wanted to sign up, but the bootcamp was sold-out, you can sign up at https://www.pytho.io/arete on a first-come, first-serve basis to be in the queue for the next bootcamp.
What if I can't make it to one of the live weekly sessions?
The weekly live sessions are recorded and made available during the bootcamp period to all participants in case they are unable to join on a particular day. Much of the live sessions involve interactive exercises with your team, which comes in handy, since they can help fill you in and provide detail beyond what the video recording can if you miss a session.
What if I'm unhappy with the course?
Contact us in the first 30 days and we will give you a no-questions-asked full refund.
What does the course cost?
The course fee is USD $3000.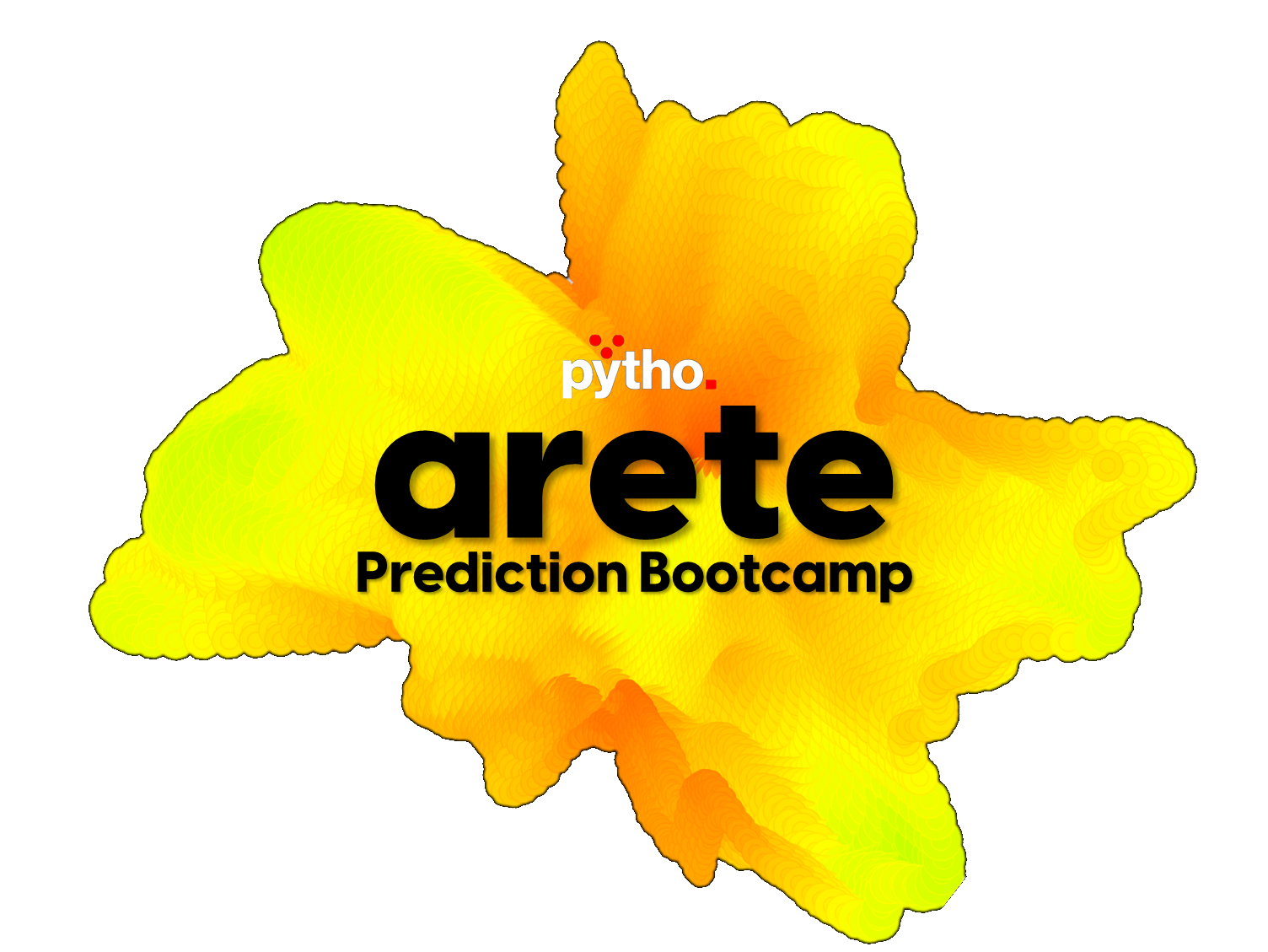 Master disruption though a future focus:
"Dr. Roxane Cohen Silver, a professor of psychological science, medicine and public health at the University of California, Irvine, agreed that focusing on the future rather than the past is what ultimately helps us cope with difficult experiences.
 "Many people throughout their lives encounter adversity that doesn't go their way or is unexpected," she said. "And when people successfully navigate these new life adversities, they are likely to learn things about themselves they didn't realize."
--From the New York Times, Sept. 7, 2020 "How to Cope When Everything Keeps Changing" by Cindy Lamothe
Try before you buy the
ARETE Prediction Bootcamp!
Not ready to commit to the Bootcamp just yet? Try our Bias Detection Quiz to explore some of what you will learn in the course.
Biases can be a central obstacle when making good predictions and decisions. Recognizing them is the first step at resisting them. In the ARETE Prediction Bootcamp, you'll be introduced to the trickier mental pitfalls that wreck our reasoning so you can learn how to avoid them. How strong is your bias recognition kung fu? Click here to find out!